"Stacey Cook and company will be the United States importer for Energy Kart"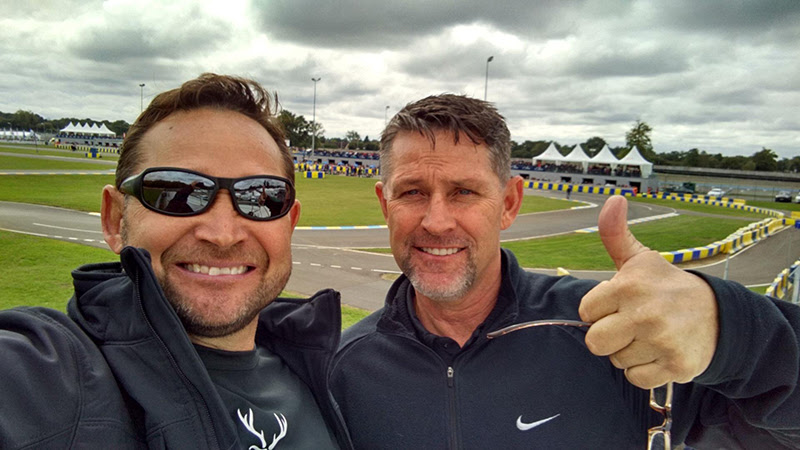 Stacey Cook (Right) and his brother Darren are all smiles after joining the Energy Kart family (Photo: Energy Kart USA)
October 20, 2015 – Stacey Cook, of the Grand Junction Motor Speedway and CRG USA, is pleased to announce that they have inked a deal with Mick Panigada of Energy Kart Srl. to become the United States importer for the Energy Kart product line. Beginning immediately, Cook and the newly formed Energy Kart USA program will make an immediate impact on the United States karting market as they will enter six Energy Kart drivers at the MAXSpeed Entertainment promoted US Open series finale on the grounds of the Rio All-Suite Hotel and Casino in Las Vegas, Nevada.
"We are  very happy to join Mick and his Energy Kart product," explained an upbeat Stacey Cook. "The brand and the results speak for themselves and I am confident that this will be positive for not only our race team and business, but the entire North American karting market."
"Energy Kart welcomes Stacey Cook and his team of talented drivers to the family," added Energy Kart Srl. Owner Mick Panigada. "Stacey will join Darren White of Energy Kart Canada as the duo will cover North America in its entirety. We will work hard with both importers to ensure success in all markets and we look forward to not only winning, but a long lasting business partnership."
Energy Kart USA will begin with a handful of drivers at the upcoming US Open of Las Vegas (Photo: Energy Kart USA)
With six drivers within the CRG USA program confirming changeover to the Energy Kart brand, Cook and his crew will continue to support their current CRG customers through the remainder of 2015 and 2016.
Cook added, "Our customers are our friends and part of the family. Though a few will continue to compete aboard their CRG products, we will support them in their quest for race wins, podiums and championships along the way."
With a new business and new company name, a new website and social media design is in the works. Stay tuned for exciting news from Energy Kart USA in the coming days including a complete driver lineup for the US Open of Las Vegas.
For more information on Energy Kart USA and CRG USA, please contact them at 855.TEAM.CRG or via e-mail to
Stacey@CRG-USA.com
.